Typing Certificate
Get your free typing certificate online:
How my typing certificate looks like?
Sample (click to view it in a new window):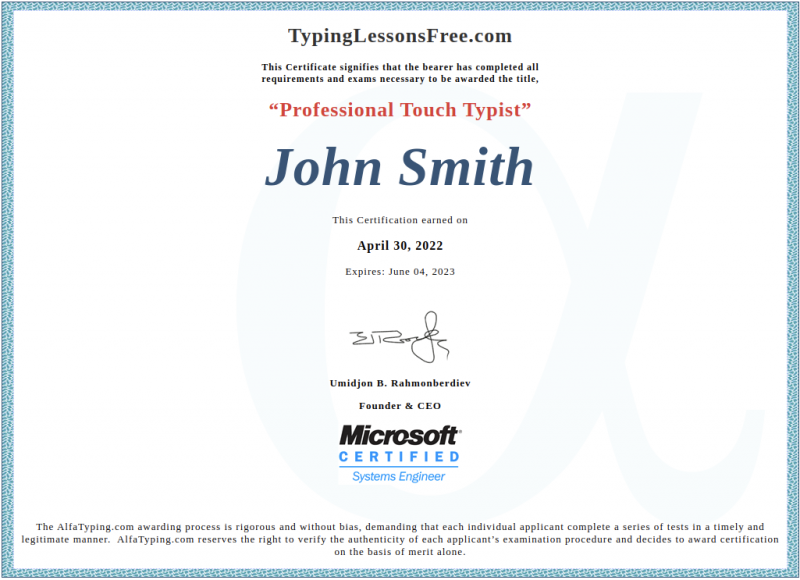 You can print it out for your records, add the link to your resume, share it on Social Media. Your certificate will be publicly available and anyone who has the link will be able to access it.
Please note that certificates are valid for one year.